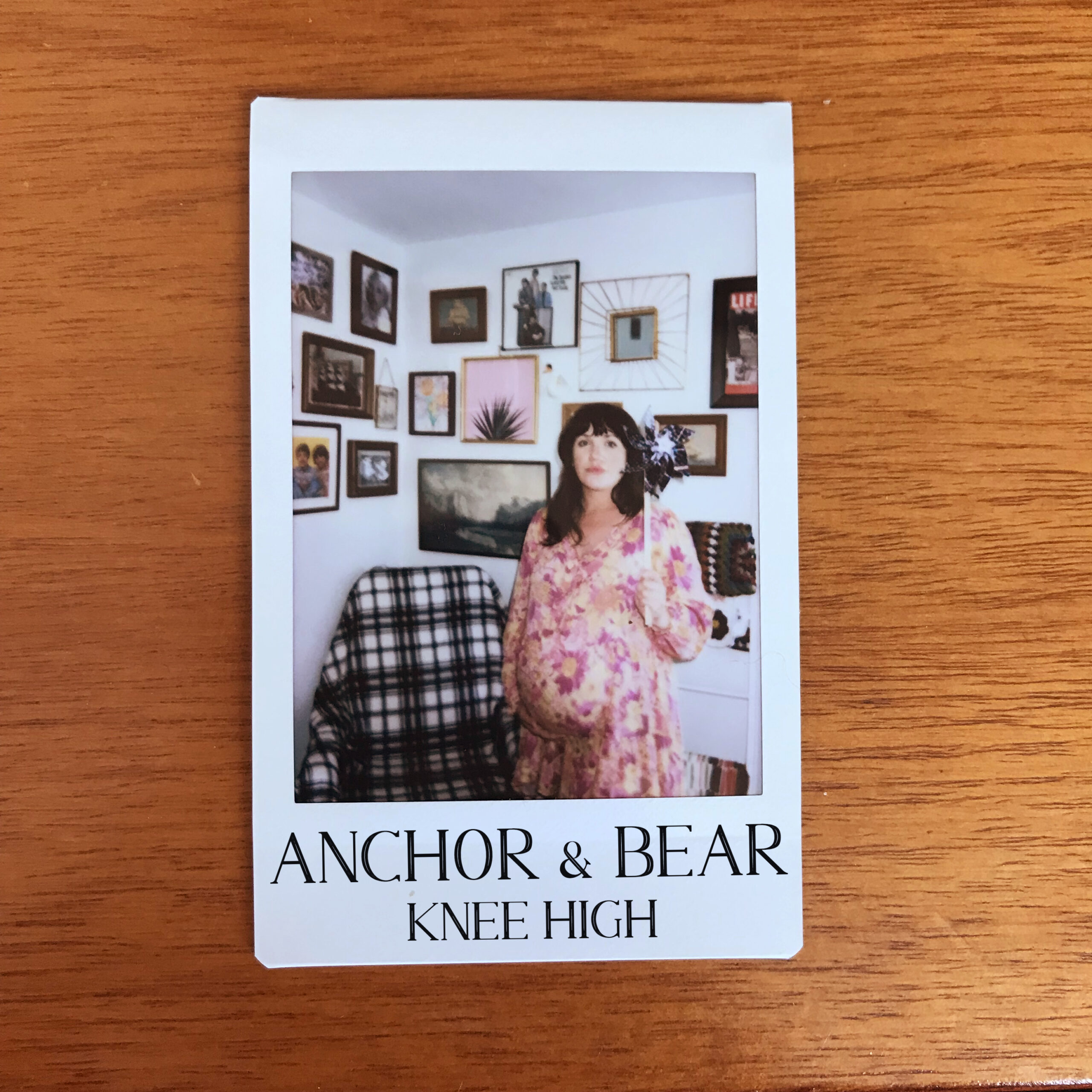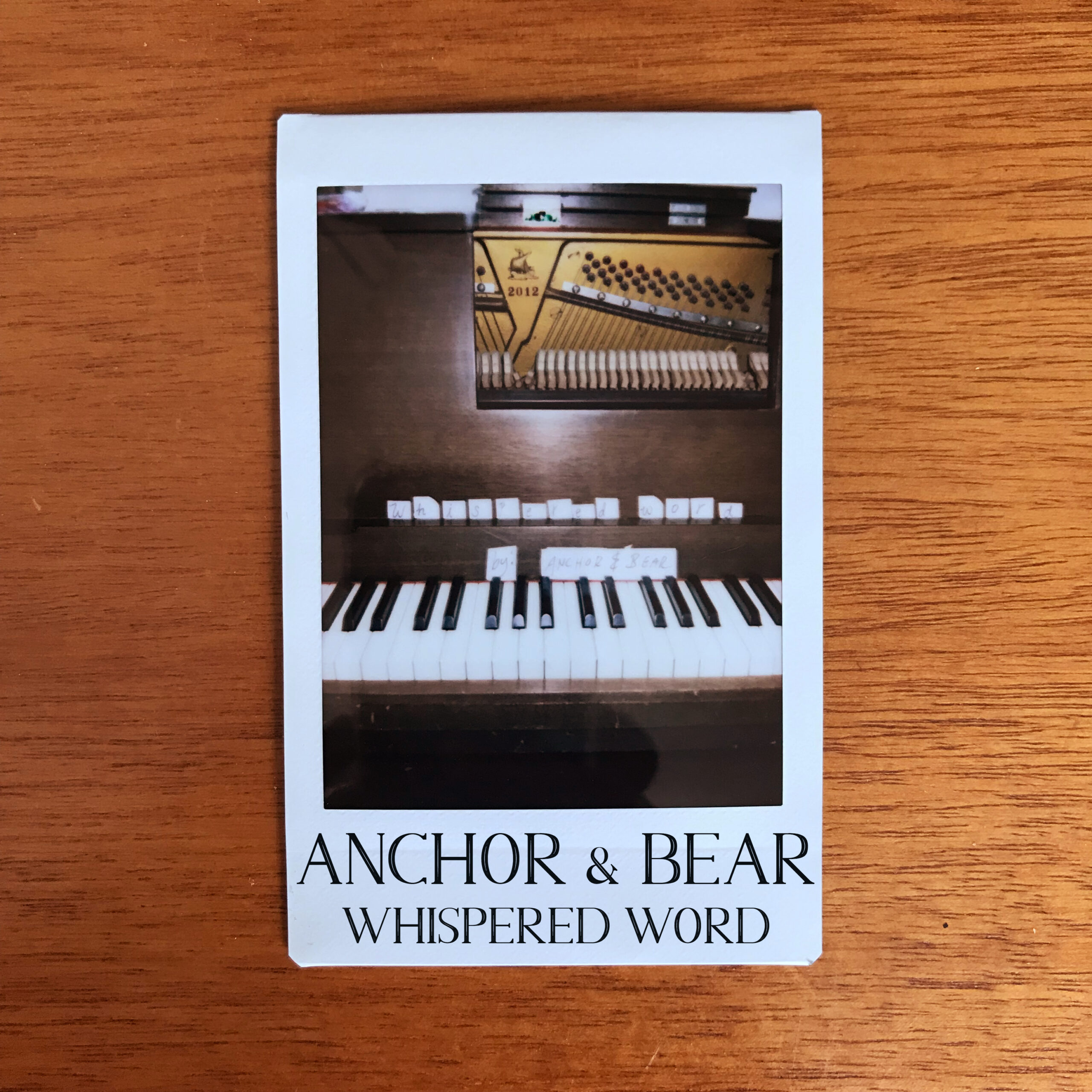 With the release of "Knee High" and "Whispered Word", Anchor & Bear have recorded two songs in a way they never have before. Main songwriters Katy Pearson and Brian Bringelson brought both songs to band rehearsals and worked on the arrangements with bassist Zeke Berkley and new drummer Steve Ming. Once the arrangements felt right, the band laid down a backing track live in the room. In a modern recording set up usually the drums are recorded first and then the other instruments get laid on top. But this time the band decided to capture the moment with the drums, bass, and two electric guitars being recorded live at the same time. This enabled the true feel of the songs to shine through. 
"Knee High" is a moody up tempo rock song penned almost entirely by Katy (with a few suggestions thrown in here and there by Brian). Electric guitars buzz and burst from verse to chorus, while the drums and bass anchor everything in place. Pay close attention to the lyrics that we're sure many can relate with. The arrangement has lots of twist and turns, including a very cool switch to half time feel at the very end. 
"Whispered Word" opens with a mysterious guitar line and pulsating bass/drum groove. Written mostly by Brian (again with input from Katy here and there), he wanted to write something with a true introduction piece ala "California Girls" by The Beach Boys, meaning a musical introduction that doesn't necessarily come up again during the core of the song. Zeke, Steve, and Katy helped glue the structure together so Brian's vision would come to life. The song contains a catchy chorus sure to stick with you until at least lunch time. 
Both songs have been mixed by Katy and Brian and their longtime friend/producer Matt Neth. In addition, Matt mastered both the songs at his Table17 Studios in Ventura, CA. 
"Knee High" and "Whispered Word" by Anchor & Bear is out now on all streaming platforms!
For more info visit anchorandbear.com